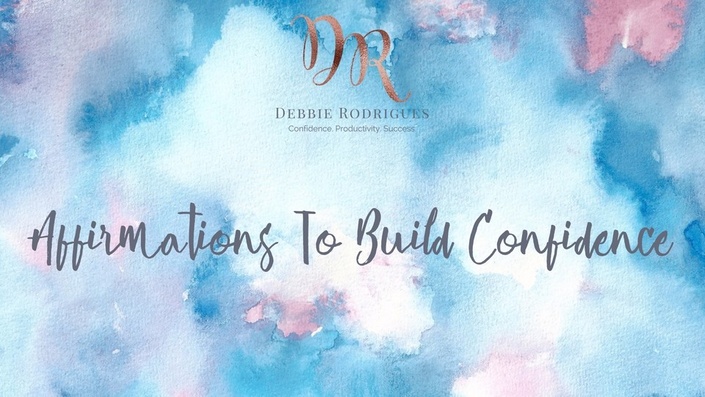 Affirmations To Build Confidence
Boost your self-esteem and stay connected to your Goals wherever you go!
"With the new day comes new strength and new thoughts." - Eleanor Roosevelt
The way we spend our first hours in the morning has a huge impact in our day.

We all know that, don't we?

But what do most of us do after getting out of bed?
We...
Check messages and emails. We want to catch up with everything that happened during the few hours we were sleeping. Whether it's the latest news or stuff from work, the earlier we read about it, the better.
Get the whole family ready. Depending on our household, it means waking up and feeding the kids, serving as alarm service for late teenagers, or helping out our partners.
Multitask to get it all done. We jump start our brain by making it work at full speed even before preparing our body for the day ahead. We switch back and forth various tasks hoping to get it all done faster.
Rush to get ready. Because there's always so much to do and so little time, we do crazy stuff such as skipping breakfast, forgetting keys, or even wearing a different sock on each foot.
Does any of it sound familiar?
What about the afternoon?
It isn't rare that we:
Struggle after a busy morning. Because we eat a frog first thing in the morning, by lunch time we feel depleted.
Lose sight of the main Goal. We immerse ourselves in busYness and forget to be intentional with our actions and priorities.
Lose motivation. Only half of the day has passed, but we feel beaten up and on survival mode instead of living.
In the evening, when it's time to go to be we...
Start reviewing our day. The memory of all the open items of our to-do lists catches up with us.
Plan the following day. Even when we take the time to check our schedule for the next day, we go through our appointments mentally over and over again in advance.
Find it hard to relax and sleep. Instead of unwinding, we can't find peaceful thoughts that help us find rest.
Even though this how the routine of many of us look like, it's far from ideal.
It denies ourselves the opportunity of:
Waking up stress-free.

Focusing on our priorities during the day.

Recovering at night.
And, it doesn't leave any room for inspiration either.
To start our coffee machine to work, all we need to do is push a button.
But we aren't machines!
We need more than that if we want to have a fulfilling day ahead of us.
We need more than an automated process to get ourselves ready to perform at our best.
What's lacking?
MOTIVATION!
What if you could:
Reconnect with your Dreams first thing in the morning?

Feed yourself with positivity whenever needed?

Remind yourself of your skills and strengths?

Become more mindful of the way you live your life?

Access your source of inspiration any time?

Stay in a state of constant gratitude?

Build confidence to overcome struggles, challenges, and fears?
What would your day look like?
We all can benefit from a daily dose of inspiration to stay connected to our Goals in spite of all the ups and downs of the Journey.
Now you can (re)charge your energy levels and feel motivated on the go.
I want to introduce you
Affirmations To Build Confidence.
This course is closed for enrollment.
What's Affirmations To Build Confidence?
It's a BEAUTIFUL collection of downloadable affirmations that will
help you stay focused, feel inspired, and motivated wherever you are.
After purchase, you get immediate lifetime access to all files.
You'll also have access to any future upgrades without any extra cost.
Who is Affirmations To Build Confidence for?
People who believe in themselves but need an extra push. We all face struggles and a reminder of our Skills and Strengths is always good.
People who lack local support. For those moments when we can't reach out our Tribe right away but we need kind words.
(Virtual) Friends. Got a friend in need who can use some extra support? Would like to send a meaningful gift to someone on the other side of the globe? Want to give a little thank-you to a mentor, coach, or accountability who has been supporting you?

Bloggers, solopreneurs, and SAHMs. Because we work on our own most of the time, we need to find other ways to stay motivated.
Busy people. Even when we have no time for a 10-minute meditation, we repeat an affirmation to ourselves when going from one appointment to the next.
High-achievers. They help us stay focused and maintain a positive attitude in spite of challenges and obstacles.
Who is Affirmations To Build Confidence NOT for?
People who don't want to improve. If you're happy with your mindset as-is and you don't want to become a better version of yourself, these affirmations aren't for you.
This course is closed for enrollment.
Your Instructor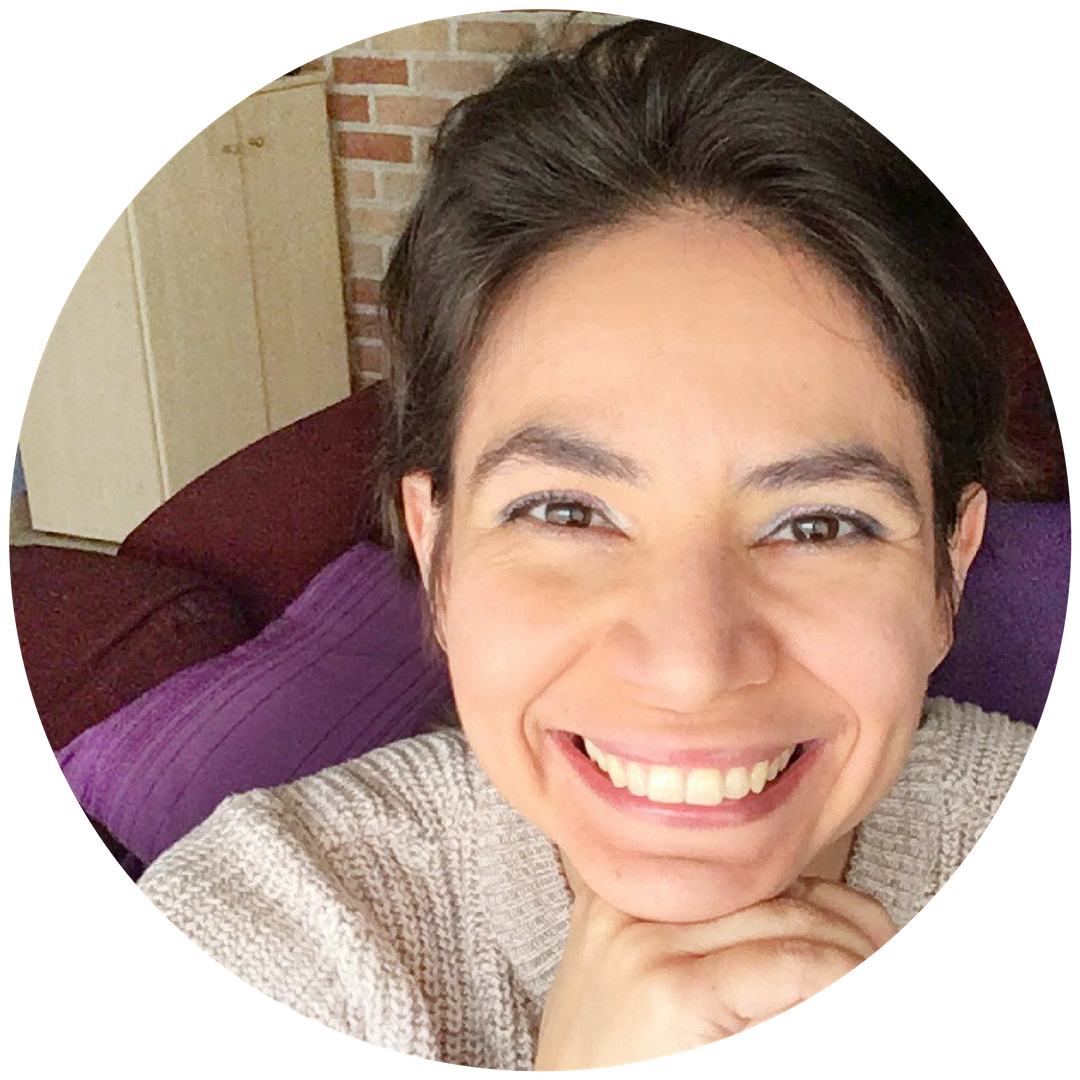 After allowing myself to go with the flow and keep my Dreams in the drawer for years, the diagnose of brain tumor made me realize I was wasting my most precious gift: LIFE.
It was when I decided to regain control of my time to make room for the things and people that mattered to me.
Now, I'm here to share my passion for planning, productivity, and helping people to show you how you can also master your schedule to develop a fulfilling and meaningful lifestyle.
This course is closed for enrollment.
Frequently Asked Questions
Why did you create Affirmations To Build Confidence?
I wanted YOU to be able to stay focused and motivated everywhere, all the time. You never know when you'll need to remind yourself of your own awesomeness.
What are the formats of the images?
Each affirmation comes in 6 formats: US Letter, A5, A4, Desktop (1920 x 1080 px), Phone (1080 x 1920 px), and Business card (8.5 x 5 cm).
Why is there a board on the A5 images?
These were created specially for Bullet Journal, planner, and notebook users. You can print the images using normal paper or printable sticker paper, cut out the board, and glue the images wherever you wish.
When can I download the material?
After payment, you get immediate access to the entire content of Affirmations To Build Confidence.
How many times can I download the items?
Once you acquired Affirmations To Build Confidence, you can download all the items as many time as you want.
How long do I have access to the course?
How does lifetime access sound? After enrolling, you have unlimited access to this course for as long as you like - across any and all devices you own.
I loved Affirmations To Build Confidence and I want to gift it to someone else? Is it possible?
Absolutely! And what a nice present it'll be! Please, click on the button "GIFT AFFIRMATIONS TO BUILD CONFIDENCE" to purchase a gift copy.
Do you offer refunds?
No, refunds aren't available. Due to the nature of this product, all sales are final. Please make sure you read and understand all the details before finalizing your purchase.
This course is closed for enrollment.